Thanks to everyone for being so patient and not rioting while the Marriage Project took a little break.I recently sent out a call to women who are divorced or separated and this is the first of those interviews.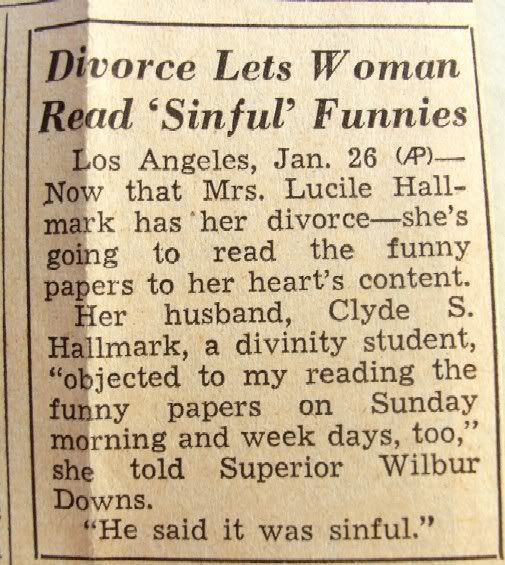 L is 38 and lives in Central New York. 
Why did you decide to get married?
We'd been together six years, and though we'd had many problems, the relationship felt like an investment. I didn't want to give up on it. Marriage was the next thing we were supposed to do, though, even at the time, I think we both had doubts. I'd been raised to believe that when you get married, you stay married, and I did believe this—for nearly a decade of marriage, I worked at and agonized over and rationalized issues that we'd had from the beginning that were essentially unsolvable because we were poorly matched for each other.
What changes have divorce/separation brought to your life?
I have one child, and being responsible for her mostly on my own is hard. But every day I feel relief that I'm not married anymore. Every day I feel thankful that I don't have to live my life the way I was living it: feeling oppressed and controlled by another person, feeling devalued and criticized, feeling that any possibility of happiness was dependent on him. Now, even when I'm miserable, or I feel out of control because one of my jobs evaporates, or I'm momentarily lonely, or my daughter won't eat anything I cook for her, I think: my life belongs to me now. It's a beautiful thought.
How has divorce/separation changed your view of marriage?
I've learned that divorce is expensive, for one. And that sometimes, it's necessary. I learned a lie from my mother that marriage is about self-sacrifice and making others happy even at the cost of your own happiness, and though my mother and I are both smart women, this has been a very hard lie to free ourselves of. This, instead, is my new truth: if a marriage (of mine) turns out to be horrible and miserable and unfixable, it's the right thing (for me) to break it. I know some married couples who are happy and well-suited for each other, who have happy children, live in nice houses, etc. Or people who have some degree of those things. I think it's possible to have those things and I'm happy for those people and a little sad that it didn't work out for me that way—so far, anyway.
Do you think you'll get married again? Why? Why not?
I don't think I'll ever get married again. I hope that someday (soon or not soon), I'll be in a serious, marriage-like relationship, but the legal entanglements of marriage do not appeal to me, and in fact, they repel me, knowing how expensive it is to extricate myself from them. That said, you never know.
What advice would you give to women who are going through divorce/separation?
I did such a terrible job going through my separation/divorce. No one should do what I did: go crazy, lose too much weight, fall in love and get dumped, be angry and paranoid and depressed all the time, etc. I did one thing right, however: after the initial WTFness with my ex-husband wore off, we worked out a very amicable and generous visitation plan between him and our daughter (even though he does not have custody and behaved like a juicebox at the start of the separation). I think and hope this friendliness and time spent together helps her deal with the different-ness of her family.